Stott's City Man Sentenced for Child Pornography
12/02/2014
NEWS RELEASE
OFFICE OF THE UNITED STATES ATTORNEY
WESTERN DISTRICT OF MISSOURI
TAMMY DICKINSON
Contact Don Ledford, Public Affairs ! (816) 426-4220 ! 400 East Ninth Street, Room 5510 ! Kansas City, MO 64106
www.justice.gov/usao/mow/index.html
DECEMBER 2, 2014
FOR IMMEDIATE RELEASE
PROJECT SAFE CHILDHOOD
STOTTS CITY MAN SENTENCED TO 15 YEARS IN PRISON
FOR ATTEMPTING TO PRODUCE CHILD PORN
SPRINGFIELD, Mo. – Tammy Dickinson, United States Attorney for the Western District of Missouri, announced that a Stotts City, Mo., man was sentenced in federal court today for attempting to manufacture child pornography by secretly videotaping a child victim in the shower.
Christopher L. Modglin, 45, of Stotts City, was sentenced by U.S. District Judge M. Douglas Harpool to 15 years in federal prison without parole.
On Aug. 13, 2014, Modglin pleaded guilty to one count of attempting to manufacture child pornography. Modglin admitted that he secretly recorded video of a child victim between the ages of 11 and 13 years old taking a shower. Modglin also admitted that he owned several computers that contained images and movies of child pornography.
The Lawrence County, Mo., Sheriff's Office was notified that the child victim had reported Modglin tried to put a camera in her bedroom on multiple occasions. Based on this information, the child victim was interviewed at the Child Advocacy Center. During the interview, the child victim stated that she had seen a video on Modglin's cell phone of herself taking off a swim suit and getting into a shower.
Sheriff's deputies executed a search warrant at Modglin's residence and seized three desktop computers and a laptop computer, all of which contained images and movie files of child pornography involving victims between the ages of 8 to 13 years old. One of the desktop computers contained seven video files that Modglin had made of the child victim in various stages of undress. Officers also seized a thumb drive that contained one of the videos of the child victim, which had been erased. The same thumb drive also contained an erased child pornography movie file. Three additional computers did not contain any child pornography.
In total, the officers seized material that contained seven video files of child pornography manufactured by Modglin, 51 movie files that contained child pornography and 17 images of child pornography.
When Modglin was arrested, officers also discovered a USB flash drive in his wallet that contained the seven video files he manufactured of the child victim.
Under Department of Justice guidelines, the attempted production of child pornography is ordinarily charged in cases that involve surreptitious recordings. The statutory penalties for producing child pornography are the same as the penalties for attempting to produce child pornography.
This case was prosecuted by Assistant U.S. Attorney Randall D. Eggert. It was investigated by Immigration and Customs Enforcement's (ICE) Homeland Security Investigations (HSI), the Southwest Missouri Cyber Crimes Task Force and the Lawrence County, Mo., Sheriff's Office.
Project Safe Childhood
This case was brought as part of Project Safe Childhood, a nationwide initiative launched in May 2006 by the Department of Justice to combat the growing epidemic of child sexual exploitation and abuse. Led by the United States Attorneys' Offices and the Criminal Division's Child Exploitation and Obscenity Section, Project Safe Childhood marshals federal, state, and local resources to locate, apprehend, and prosecute individuals who sexually exploit children, and to identify and rescue victims. For more information about Project Safe Childhood, please visit www.usdoj.gov/psc . For more information about Internet safety education, please visit www.usdoj.gov/psc and click on the tab "resources."
****************
This news release, as well as additional information about the office of the United States Attorney for the Western District of Missouri, is available on-line at
http://www.justice.gov/usao/mow/index.html
Twitter:
http://www.Twitter.com/USAO_WDMO
Facebook:
http://www.Facebook.com/USAOMOW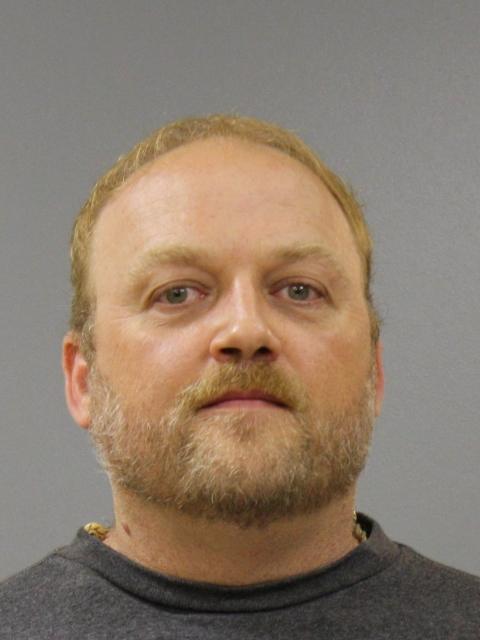 Christopher L. Modglin