Missouri Sheriffs' Association to Begin Membership Drive
08/03/2013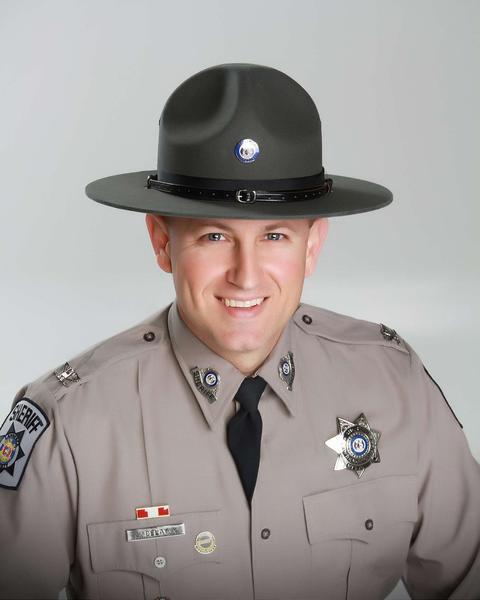 As your Sheriff, I would like to take this opportunity to share information about an organization that provides resources, not only to our community, but the office you entrusted me to hold. Missouri Sheriff's Association will be starting their Membership Drive in August. The Missouri Sheriffs' Association provides resources for 115 sheriffs, plus deputies and staff in the state of Missouri.
The Missouri Sheriffs' Association is a non-profit organization founded in 1945. Its mission is to support the office of sheriff and the constitution through legislation efforts, training and technical assistance, in its efforts to make communities safer, more enjoyable place to live, to work, and to raise a family.
The association is the voice of our community at the capitol in Jefferson City. It advocates for local control of law enforcement and public safety decisions.
Sheriffs are mandated by the state to have 20 hours of annual certification training, MSA provides two annual sheriff conferences to obtain this requirement along with other specialty conferences through the year for officers and staff.
Missouri law requires each sheriff to obtain 20 hours of annual training on the operation of the office they hold or face financial penalty. The association provides this training and more, each year and ensures that I have the necessary knowledge and tools your trust demands.
Each year MSA awards sixteen $1000 youth scholarships to high school graduates who are pursuing a career in law enforcement in the state of Missouri. These individuals will be attending a college with a Criminal Justice program.
The association Crime Victim Unit provides services to victims of crime in 58 Missouri counties without local service providers.
The sheriffs of the association have started their annual membership drive. I am asking you to partner with me and to show your support. Become an honorary member today! Your annual membership fee of $25.00 is tax deductible.
You can go to the association website at www.mosheriffs.com to join or you can mail a membership fee to:
The Missouri Sheriffs' Association; 6605 Business 50 West; Jefferson City, MO 65109-6307.
Be sure to include your name and address with the fee to ensure you receive correspondence from the association. Or you can send the information directly to my office and we will see that it gets there.
Respectfully,
Sheriff Brad A. DeLay