Sheriff's Office discovers lab while searching for fugitive
01/07/2011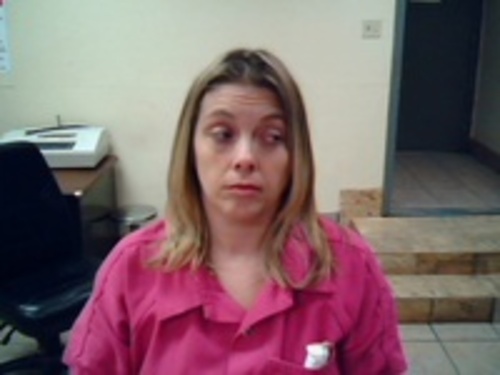 Jo Lynn Schmidt
On Tuesday January 4, 2011 a Lawrence County Deputy and Missouri State Trooper were looking for a fugitive and discovered a meth lab in the process.
The Lawrence County Sheriff's Office recieved and responded to an anonymous tip to the possible location of a parole obsconder. Upon approaching the residence where the absconder was to be located a strong chemical smell was noticed coming from the residence.
Further investigation by the Deputy and Trooper led to the discovery of a meth lab. Two subjects were arrested. Jo Lynn Schmidt of LaRussell has been charged with Possession/Distribution/Manufacturing of a controlled substance.
An investigation continues regarding the participation of other subjects. The C.O.M.E.T. Drug Task Force assisted in the clean up and disposal of the lab.
The Lawrence County Sheriff's Office has a toll free number of 1-888-635-8477(TIPS) through the Barry-Lawrence Crimestoppers or through email at www.lawrencecosheriff.com. All callers can remain anonymous.