Sheriff Offers Tips on How to Avoid Scams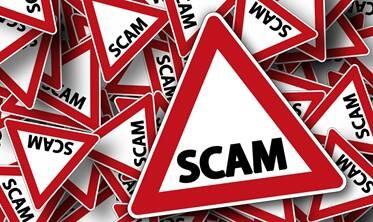 How to Protect Your Online Presence & Avoid Scams
In the recent months, there have been a number of scams being targeted at our communities. The Sheriff's Office would like to remind you to never provide personal or identifying information over the telephone and never wire money requested over the phone, or in an email, especially to a foreign address.
Common scams are the IRS imposter scam, Grandparent scam, Lottery and Sweepstakes scams, Publisher's Clearing House scams, and various internet loan scams. For a list of common scams & ways to avoid them and protect yourself, please visit these resources from the FTC: https://www.consumer.ftc.gov/features/feature-0030-pass-it and https://www.consumer.ftc.gov/features/scam-alerts
Oftentimes, if you receive a scam via email, the email will appear to be from someone you know and the content will be very vague, asking you to open an attachment or click a link. Upon opening the attachment, the virus or malware attacks your computer or electronic device, compromising personal information (i.e., identity, bank accounts, contact lists, and passwords). If emails you receive look suspicious, pay attention to the sender's complete email address for verification. A phishing email will often contain minor changes to the sender's email address, in addition to odd spelling or strange formatting.
If you become the victim of a hacked email account, here are some steps you can take to help remedy the situation.
Disconnect your computer from the internet, scan and clean it with your anti-virus program. Call a professional for help as needed.
Change your password - and if you used the same password for other accounts, change those as well! Each password should be unique - don't reuse passwords.
Contact your financial institutions - Credit Card Companies, Banks, etc.
Notify people you know - they may receive spam emails from you with links/attachments, so inform them to not click anything.
Change your security questions
Report the hack to your email provider
Create a new email account
Contact credit agencies
Consider your ID protection options
If you are concerned that you are a victim of identity theft, visit the FTC's resource https://identitytheft.gov/ for more information on the next steps to take.
A good rule of thumb regarding scams is: if something seems suspicious or appears to be too good to be true, it probably is.