Patrol Division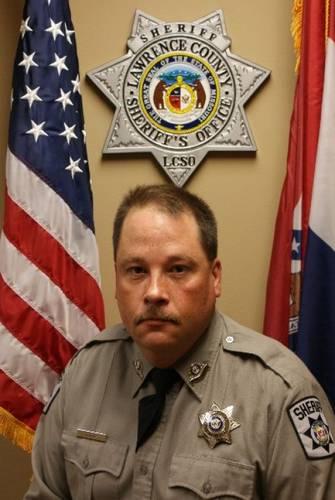 Lt. Jon Ford #138

The Patrol Division is supervised under the direction of acting Lt. Jon Ford. In addition to Lt. Ford, the Patrol Division consists of Sgt. Mike Thorn, Deputy Brady Hayward, Deputy Levi Mareth, Deputy Stephen Vollmer, Deputy Derek Perkins, Deputy Brenden Richardson, Deputy Joey Skaggs, Deputy James Kotlarz and Deputy Thomas Taylor.
The patrol division's job functions include: answering and handling all calls for service, patrolling all state and county roads, traffic enforcement, civil process, execution of search warrants, public relation events and assisting other agency's in and around Lawrence County.
The patrol division covers 625 square miles, with a total of 10 uniformed patrol deputies and 1 uniformed civil process server. The patrol division serves the citizens of Lawrence County with 24 hour 7 day a week coverage.
| | | |
| --- | --- | --- |
| Sgt. Mike Thorn #137 | Deputy Derek Perkins #132 | Deputy Brady Hayward #134 |
| Deputy Levi Mareth #135 | Deputy Stephen Vollmer #136 | Deputy Joey Skaggs #139 |
| Deputy Brenden Richardson #140 | #142 | Deputy James Kotlarz #143 |
| Deputy Thomas Taylor #144 | | |
| LCSO Web Address Added To Patrol Cars | New Humvee In Use | New Humvee In Use |
| 12-17-09 End of Felony Pursuit | 12-17-09 End of Felony Pursuit | DWI Taskforce Checkpoint |
| DWI Vehicle in service | | M.A.D.D. Officer of the Year Deputy Ryan Devost |
Press Releases