Bailiff Division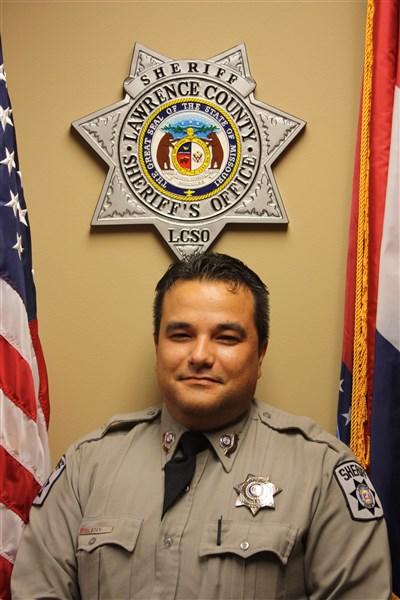 Sgt. James Eden #254

The opening of the new Judicial Center in March of 2009 in Lawrence County caused the need for increased man power to cover new responsibilities. The Bailiff division is under the direction of Sgt. James Eden. The division also includes Sheriff's deputies, Mary McCoy, Melvin Nay, Brooke Gibson and Robert Foulk.
The Bailiff division took on some new roles such as Civil Process, Sex Offender Validations, Sex Offender Investigations, Transports within the state including writs, D.O.C. commits, and transfers, also the new responsibilities included having a deputy posted at the front entrance running the metal detector for all persons entering the new Judicial Center, transporting inmates back and forth to court, opening and locking up the new Judicial Center, as well as the traditional role of standing in the court and announcing "all rise" as the judges enter and leave the court rooms.
A big difference that sets the Lawrence County Bailiffs aside from a lot of other areas is the fact all Bailiffs at Lawrence County are commissioned deputies with full arrest powers and employed and commissioned by the Sheriff's office under Sheriff Brad DeLay.
| | | |
| --- | --- | --- |
| Deputy Robert Foulk #251 | | Deputy Melvin Nay #252 |
| Deputy Mary McCoy #253 | | Deputy Brooke Gibson #255 |
Press Releases